I'll be leaving Victoria three weeks from today. I'm up to my elbows in packing, Spackling walls, and finding weird things.
Today I'm packing up family photo albums. My mom wanted to become a world traveller and she'd have done plenty if she hadn't died in 1999 at the too young age of 57. This was the first page of one of her photo albums, and this was her first real trip as a globetrotter, Turkey, in 1992.
I don't know who she wrote this for, but I'm glad I found it. I think my dad is glad to be able to live vicariously through me as I do what no one in our family has done before, taking on the life of a nomad. I'll think of my mother often, too. I'm glad she and I both have a thing for the Muslim call to prayer, the Adhan, which I think is a haunting and beautiful sound. I look forward to hearing it myself.
Anyhow, thinking of people long gone, much love, and all the places that are on my distant horizons. Wow. What an emotional weekend for me.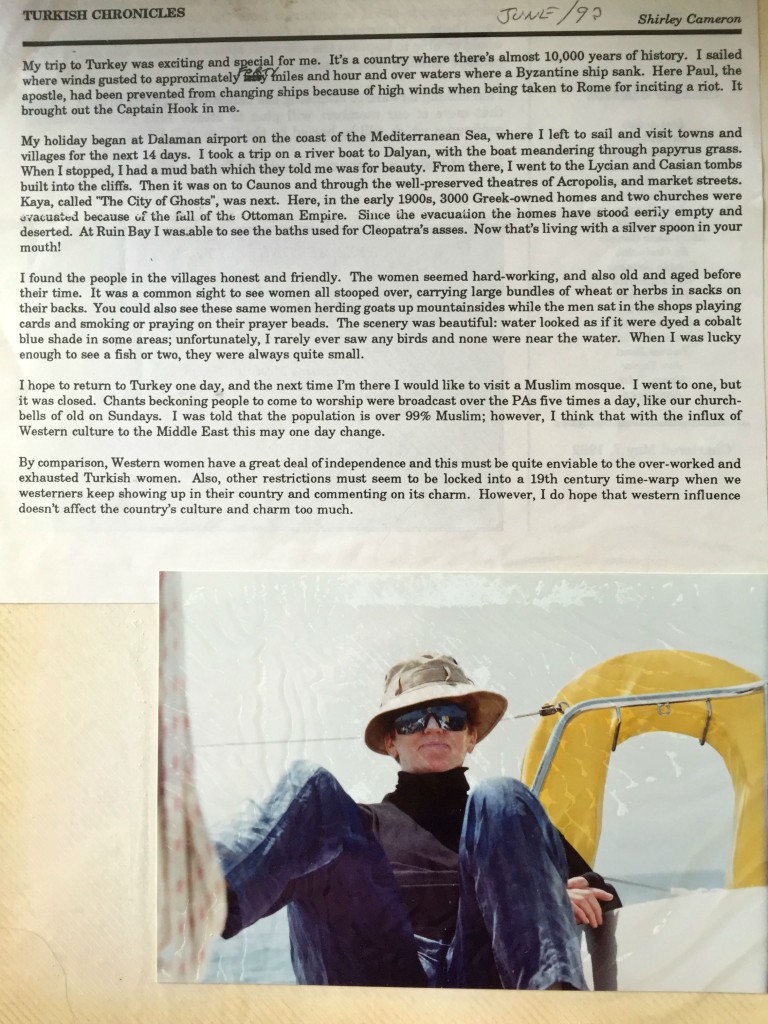 Here's my mom on her last great adventure, travelling as the only white person in the whole group with her real estate company that was in Vancouver's Chinatown long before it got as gentrified as it is now. She loved it. She'd be dead three years later after three years of financial hardship that prevented such adventures. Wasn't she beautiful?